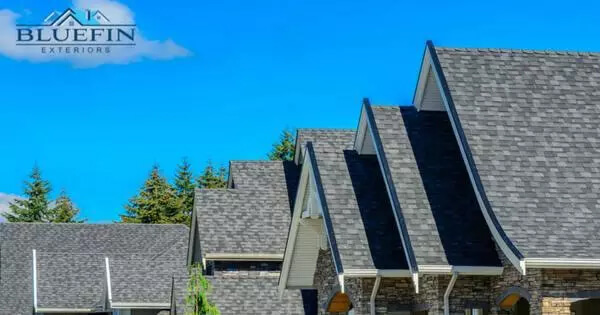 A Dependable Birmingham Roofer
While COVID-19 has significantly impacted the way many businesses operate, we have adjusted to the necessary safety procedures. Fortunately, our Birmingham roofing service has been working very hard to give essential services to home and business owners that need inspections, repairs, installations, and replacements.
Premier Roof Installation & Roof Repair in Birmingham
From phone consultations to using appropriate personal protective devices and outdoor meetings, we are doing what it takes to get you the services that your home needs in a safe, comfortable manner. If you do not feel comfortable physically meeting with our team, we respect your judgment and will accommodate you.
Get the most life out of your roof with routine examinations and maintenance from a premier roofer in Birmingham!!!
Our inspection methods use different visual technologies to accurately investigate your roof. Additionally, we can safely access your rooftop without going into your home. Rest assured, we are taking extra steps to keep our tools, gear, and personal protection equipment clean and sanitized.
GAF Certified Roofer in Birmingham
We have the expertise to diagnose your home's roof damage and make the needed repairs without needing to speak to or meet with you in person. All of our team members are in compliance and strictly adhering to CDC guidelines and OSHA standards.
Through it all, our mission remains the same: providing the highest quality materials and craftsmanship, with the best customer service. If there is any way we can help you through these difficult times, please reach out to us. We are here to serve you.
Repairing Roof Damage ASAP Will Decrease The Cost
When ignored, roof damage can quickly worsen and result in expensive repairs. Whether it is failed flashing, missing shingles, or a leaky roof, it can end with insulation replacement, mold removal, and even structural deterioration. Do your property and finances a favor and have a Birmingham roof repair service correct any minor problems before they get worse. Prevention is the key to a long life for your roof.
If you need your roof inspected, our staff can accommodate your appointment needs!!
CALL BLUEFIN EXTERIORS NOW (205) 683-8010