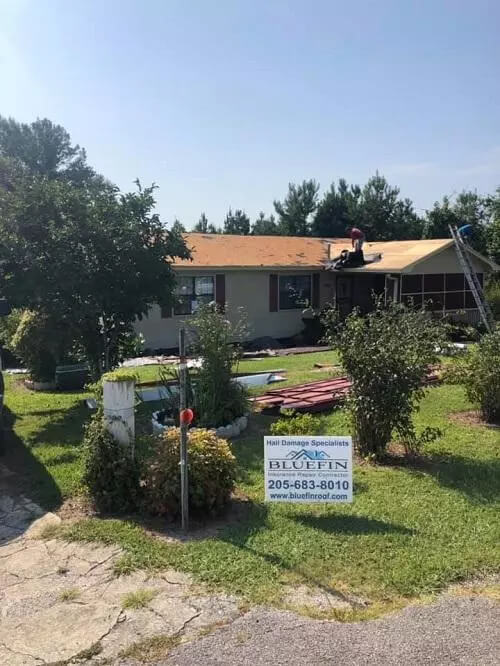 Residential Roofing in Northport
If you own a home long enough, you are going to run into a problem with your roof at some point or another. Whether your roof needs to be repaired or replaced, you need a reliable Northport roofing service. If you are wondering how to find the best roofer in Tuscaloosa County, here are 4 tips to help you with your journey.
Are They Insured?
One of the first things you ask is if they are adequately insured with both liability and workman's compensation. This is not only for your protection, but also for the roofing contractor in Northport if one of their roofers is injured on the job or damages your property. Never sign a contract without seeing proof of insurance.
A Well-Established Northport Roofer Will Be Ready To Show Their Potential Clients Proof Of These Documents!!
Are They Licensed In The State Of Alabama?
This may sound like a funny question to ask, but not every roofer is necessarily local. So, if you want to protect yourself and your home from avoidable problems, you should always use a service for roof repair in Northport that is properly licensed in AL. Anyone can pretend to be a professional contractor, but if they do not have a license then you are putting yourself and your home at risk.
Ask If They Guarantee Their Work
Being factory-certified also means you get access to the best warranties GAF has available that not every roofer in Northport can offer with their service. Because of the unique training and factory-certified status that our team goes through, roofing systems installed by Bluefin Exteriors qualify for exclusive warranties that are supported by GAFs financial clout as North America's largest roofing manufacturer. You can rest easy knowing that the roofs we install are specifically designed to endure the weather we get in Alabama.
CALL BLUEFIN EXTERIORS NOW (205) 683-8010
Follow us on Facebook for more tips and to see some of the latest projects we are working on.